Confessions of an Airshow Announcer – The Hawker Sea Fury
An Ongoing Series
Tom Lymburn
"And now ladies and gentlemen, from your right, keep your eyes on the landing lights and the wing tip smoke generators. Cameras ready! Let's rock and roll with Commander Curt Brown and the vortex demo! This is Sawbones!"
Longtime readers of the Minnesota Flyer know that since 2009, I've crewed on and written about a Hawker Sea Fury named Sawbones that races at Reno.
Courtesy of Dr. Robin Crandall, I've been privileged to participate in and cover what is called the "World's Fastest Motor Sport." I've also been privileged to call Sawbones in airshows. However, my connection to the Sea Fury began much earlier in 1985 as a photographer and in 1994 as an airshow announcer.
The Sea Fury was the last of Hawker designer Sir Sydney Camm's single-seat fighters, a descendent of the classic Fury biplane of 1931.
The Hawker fighter legacy began with the Rolls Royce Kestrel powered Fury, a two-gun open cockpit biplane that was the RAF's first 200 mph fighter. One of the most elegant biplanes of its day, the Fury was the stepping stone to the famous Hurricane, a Merlin powered masterpiece that was the backbone of Fighter Command during the Battle of Britain. A stable gun platform, easy to repair, and able to turn tightly, the Hurricane was the RAF's first 300 mph fighter.
As such, it accounted for 658 kills during the Battle of Britain and produced 132 aces. Over 14,500 were built in the United Kingdom, Canada, Belgium, and Yugoslavia. It fought in all theaters of war and proved adaptable to many missions.
The rugged Hurricane was followed by the 400 mph Typhoon, powered by a 2,200 hp Napier Sabre engine. Beset by structural failures and engine problems, it evolved into a superb ground attack machine, armed with four 20 mm cannon and 2,000 pounds of bombs or rockets.
The Typhoon's replacement, the Sabre powered Tempest, solved many of the Typhoon's problems and proved excellent in dealing with the German V-1 flying bomb and Messerschmitt Me-262 jet fighter. Things would change in mid-1942.
On 23 June 1942, Oberleutnant Arnim Faber of JG-2 landed his Focke-Wulf Fw-190A-3 at RAF Pembrey by mistake. The Focke-Wulf's cleanly cowled BMW 801 radial with its intake fan and efficient ejector exhaust stacks strongly influenced the design of the Bristol Centaurus powered Tempest II and the later Sea Fury.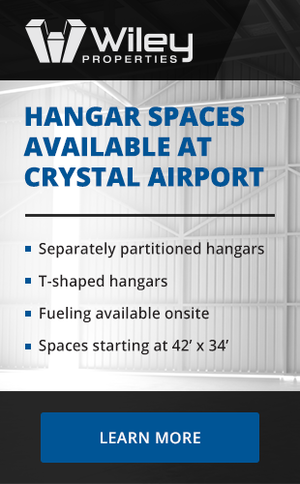 Designed initially for the RAF, the 2,400 hp Centaurus XV powered Fury flew on 1 September 1944. Prototypes were also trialed with a 3,000 hp Napier Sabre (capable of 485 mph) and a 2,750 hp Rolls Royce Griffon 85 with a contra-rotating prop. Since the RAF was moving toward jet aircraft, the Gloster Meteor during WWII and the de Havilland Vampire immediately after the war, the RAF declined the Centaurus powered Fury.
The Royal Navy was not quite ready for carrier-borne jet aircraft and saw merit in a naval Fury to complement its Seafires and Fireflies. Carrier based Sea Furies saw service with the Royal Navy, the Royal Canadian Navy, the Royal Australian Navy, and the Royal Netherlands Naval Air Service. Dutch Sea Furies aboard the Karel Doorman saw combat in the East Indies in 1947. Royal Navy and Royal Australian Navy Sea Furies were in action in Korea flying ground attack missions.
Land-based Furies/Sea Furies served in Iraq, Pakistan, Cuba, Burma, Morocco, and Egypt. The last combat Sea Furies were Cuban, used against invaders during the 1961 Bay of Pigs invasion. They scored at least two kills and badly damaged the supply ship Houston. Civilian operated Sea Furies in Germany were used as target tugs for NATO into the early 1970's.
I first photographed Sea Furies at Hamilton and Ottawa, Ontario, and later Oshkosh in 1985. Since then, I've logged two dozen of the big Hawkers at shows, museums, and at Reno.
As an airshow announcer, my Sea Fury baptism was at St. Paul's Holman Field in 1996 for the CAF Ghost Squadron show. Ellsworth Getchell brought his FB.11, WH587, a former Royal Australian Navy veteran of 808 Squadron, to St. Paul.
At one point, in a Korean War salute, he flew it in formation with Mike Keenum's F-86F Sabre and Terry Klingele's MiG-15. The piston engine Sea Fury had no problem keeping formation with the jets.
By the late 1990's, I was announcing at Anoka County Airport for Discover Aviation Days. Wally Fisk had a beautifully restored two-seat T. 20, VX281, once of the Royal Navy's No. 736 and No. 738 Squadrons. It served later as a German target tug. Named Dragon of Cymru, it was flown by Curt Brown.
At Flying Cloud in 2006, during a Wings of the North show, Mike Keenum's Sea Fury T.20, WG652, another ex-Royal Navy trainer and German target tug, flew in a mock air race, my one and only time calling multiple air racers in a show. Named Riff Raff, this aircraft raced at Reno many times as No. 99.
The Sea Fury came to air racing in the early 1960s. It was fast, airframes were plentiful, and it was capable of being modified. Powered by Pratt & Whitney R-2800, Wright R-3350, Pratt & Whitney R-4360, as well as the Bristol Centaurus radials, Sea Furies have been raced by Mike Carrol, Sherman Cooper, Lloyd Hamilton, Howard Pardue, the Sanders family, George Baker, and many other well-known racing pilots.
Then along came N71GB, now known as Sawbones. A former Iraqi or Baghdad Fury (No. 325), she was assembled from parts by George Baker with a Skyraider R-3350-26W radial engine and folding wings. Called Sky Fury, it sported wing tip smoke generators and a four-bladed prop, rather than the British five-blade prop. Of course, the British Bristol Centaurus rotated the opposite way of American radials.
I first called N71GB at Red Wing when it was called Southern Cross, wore Royal Australian Navy colors, and was flown by Steve Patterson.
In September 2008, it was purchased by Dr. Crandall, repainted in Royal Canadian Navy colors, and named Sawbones. Robin and
Curt Brown have flown it in many local airshows, demonstrating wing tip vortexes. These tornados of wind are normally invisible, but are dangerous to the unwary. The smoke generators allow them to be seen. The effect is dramatic.
Tom Lymburn
Sawbones has raced at Reno since 2008. The powerful 18-cylinder Chevy-built R-3350 has a very distinctive voice, especially with the Focke-Wulf Fw-190A inspired exhaust system. Fast, capable of well over 400 mph around the pylons, Sawbones can fly cross county with drop tanks. N71GB represents the epitome of late generation radial engine fighters. Since 1996, I've called four Hawker Sea Furies in Minnesota airshows. Along with the Grumman F8F Bearcat, the Sea Fury is the post-World War II radial engine fighter at its peak. There's something very special about the song of the big radials. Can't get much better than that!