October Mystery Airplane Contest
Tom Lymburn
The de Havilland company got into the jet business with the Goblin powered Vampire. Initially called the Spider Crab, the prototype first flew on 20 September 1943. Too late for service in WWII, 2,928 Vampires were built in the UK, India, Italy, Switzerland, Australia, and France. The need to improve the breed resulted in the Venom in 1949.
Using the more powerful Ghost turbojet, thinner wings with a slight leading edge sweep, and wing tip tanks, the prototype first flew on 2 September 1949. Venoms entered RAF service in June 1951. The type saw combat in Yemen, Malaya, and at Suez. Two-seat night fighters, fitted with nose radar, served until 1961. A logical transformation was for carrier duty.
The need to replace the Fleet Air Arm's de Haviland Sea Hornet led to the FAW Mk. 20 in March 1953, followed by the FAW Mk. 21 with improved radar, a more powerful Ghost 104 turbojet, ejection seats, powered ailerons, and a canopy with improved vision. Further production of the FAW Mk. 22 and license production in France as the Sud-Est Aquilon, led to the FAW Mk. 53 for the Royal Australian Navy.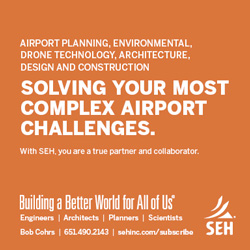 The company produced 39 FAW Mk. 53's at its Christchurch facility. These were shipped to Australia aboard HMAS Melbourne in March 1956. Armed with four 20 mm cannon and eight, 60-pound rockets, these served with No. 724 Squadron at Nowra for training, and with 805, 808, and 816 Squadrons aboard the Melbourne. Some were converted to target tugs.
Sea Venom FAW Mk. 53, WZ944 (N7022H) in this Oshkosh 1995 photo, was one of two displayed at the Polar Aviation Museum. Fully airworthy, it was parked next to WZ903 (N903WZ) an unrestored example that showed the fabric-covered plywood-balsa-plywood sandwich fuselage construction de Havilland pioneered with the Mosquito and continued with the Vampire and Venom. Brought on Charge on 27 February 1956, WZ944 served the RAN aboard Melbourne and later as a target tug until Struck off Charge on 25 July 1966. It came to the United States in 1989, was returned to flying condition, and joined Polar in 1995. Today, it is registered with Red Rock Warbirds of Brigham City, Utah.
This month's winner, Ed Wells, noted the tip tanks that distinguish the Venom from the earlier Vampire. Dave Lundgren also nailed the Sea Venom. Thanks gents! Happy Holidays to all our good Flyer readers. Blue skies and fair winds for the New Year.