The Mystery Airplane
Macchi MC.200 Saetta
Photo courtesy of Tom Lymburn
Founded in 1912 by Guilio Macchi to manufacture Nieuport aircraft, Macchi soon turned to building seaplanes designed by Mario Castoldi. The most famous were the Schneider Trophy racers, culminating in the MC.72 which still holds the piston-engined speed record for seaplanes. On 23 October 1934, Francesco Agello hit 440.681 mph behind the 3100 hp Fiat 24 cylinder liquid-cooled engine.
First flying on 24 December 1937, the MC.200 fighter won the Regia Aeronautica interceptor contest of 1938. Powered by a 870 hp Fiat radial and carrying a pair of 12.7 mm machine guns, it was underpowered and under gunned, however, it met Italian pilots' approval for its exceptional maneuverability. Initially produced with an enclosed cockpit, the canopy was later deleted. In all, 1153 were built by Macchi, Breda, and SAI Ambrosini. Saettas saw action over Greece, Yugoslavia, Malta, the Eastern Front, North Africa, and Sicily. Later aircraft added a pair of 7.77 mm guns in the wings and provision for 700 pounds of bombs. In September 1942, Saettas sank the British destroyer HMS Zulu off Tobruk. By the end of the war only a few remained. These soldiered on as trainers until 1947.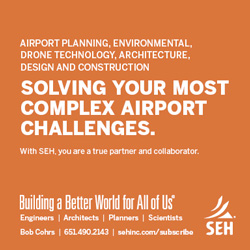 Two MC.200s survive, MM8307 displayed in Italy and MM8146, displayed at the Air Force Museum, Dayton, OH. The Dayton example, shown in this photo, served with the 372nd and 165th Squadrons in North Africa. Captured by the British, it was shipped to the United States. Restored by Aermacchi to its 372nd Squadron colors, it came to the AFM in 1992.
Bruce Spicer of Kerrick, MN, takes honors this month. Joe Connell, Brian Doyle, Jenny Rasmussen, and Dave Lundgren also knew the Saetta. Blue skies and tail winds!