Mystery Airplane: April 2014
Piasecki (Vertol) HUP-3 (H-25C)
Frank Piasecki founded PV Engineering in 1941. His experimental PV-2 helicopter appeared in April 1943, followed by NACA awarding him Helicopter Pilot Certificate No. 1. The H-21 (the May 2011 Mystery Plane) was followed by the PV-14, which led to the Navy's HUP "Retriever" and the Army's H-25 "Army Mule." Powered by a 550 hp R-975 radial engine, the HUP had a maximum speed of 108 mph and a range of 360 miles. Its useful load with two pilots, was 1650 pounds, four to seven passengers or three stretchers. Nicknamed "the hupmobile" and "the shoe," 339 were manufactured.
In 1954, the Royal Canadian Navy acquired three HUP-3s for use aboard the ice breaker HMCS Labrador. The 4,200 ton Labrador, based on the American "Wind" Class, patrolled northern Canadian waters on ice patrol, oceanographic survey and search and rescue. Commissioned in 1954, the Labrador served with the RCN, the Department of Transport and the Canadian Coast Guard until retired in 1987. The three HUP-3s, which featured a strengthened cargo floor and hydraulic boost for their controls, saw extensive service, not being struck off charge until January 1964. All three survive today.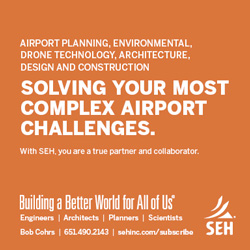 This photo, taken in Ottawa in June 1991, shows 51-16623, which joined the RCN on 11 May 1954. It operated from shore bases and the Labrador, supporting DEW Line Construction, doing Gulf of St. Lawrence surveys and search and rescue missions. It finished its career on the Pacific coast based at Patricia Bay and made its last flight on 28 February 1964. After restoration by Boeing of Canada in 1982, it was transferred to the Canada Aviation and Space Museum in Ottawa for display.
Zac Borncamp of Carver is this month's winner. Also nailing the HUP were veteran helicopter pilot, Joe Connell, who flew the Piasecki H-21, Ed Wells who knows someone with a set of HUP rotor blades, Leroy Hurry from Surprise, AZ, Timothy Aanerud and Graydon Carlson, who with Bruce Spicer and Chris Duncan, also knew last month's Dart GC. Thanks, guys! Blue skies for spring.