Flying Clubs Offer Affordable Aviation Experience
Three Minnesota Clubs Provide Membership Updates
Photo Courtesy Rod Reicks Southeastern Minnesota Flying Club
Flying clubs represent an outstanding opportunity to continue aviation adventures. They organize fly-outs and getaways to grassy airstrips and fun destinations.
And few things in life are as satisfying as venturing to a new place, camping under an aircraft wing, and swapping flying stories with pilots from different backgrounds.
That mantra was re-echoed by AOPA President Mark Baker during his May presentation at the Great Minnesota Aviation Gathering (GMAG) at the Buffalo Municipal Airport. Baker joined AOPA in 2013 as its president and CEO. A native Minnesotan, Baker earned his pilot certificate in
his 20s and has logged more than 10,000 hours of flight time in aircraft ranging from light seaplanes to turbines and helicopters.
"Flying Clubs are something that's been very near and dear to my heart for many years," Baker told GMAG participants, recalling how Tailwinds Flying Club in Lake Elmo, Minnesota, took him in when he needed to upgrade to a four-seat piston.
Flying clubs are a great way for pilots to get more affordable flight time, but they also provide a window into aviation for surrounding communities.
Hands-on experiences around the hangar and flight training opportunities are all benefits. Here's a Minnesota Flyer editorial recap of three Minnesota clubs, and what's new within their membership ranks.
Southeastern Minnesota Flying Club
The Southeastern Minnesota Flying Club was incorporated in 1958. It's generally acknowledged as perhaps the oldest continually operating flying club in Minnesota. Treasurer Rod Reicks explained the club was founded by a group of IBM employees who had a passion for aviation.
"From November 1957 to May 1958, there were actually two flying clubs in Rochester," Reicks added. "There was our club, and the Olmstead County Flying Club. They operated in tandem."
In the early 1980s. Olmstead dissolved, and Southeastern acquired at least one of the former club's airplanes, a Cessna 150. Some active members came over and joined the latter club. And as recently as last summer, Southeastern's membership roster included one of the club's founding members: Noel B. Taylor, who passed away July 23, 2021, at the age of 86.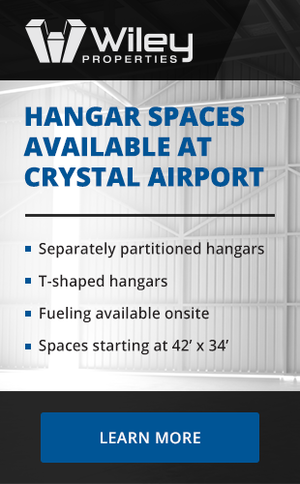 Taylor was a longtime employee of IBM's Mechanical Analysis Lab. He was involved in Rochester Astronomy Club and the Rochester Aero Model Society, and was a private pilot with instrument and seaplane ratings; he served in the U.S. Army as a paratrooper from 1958-59.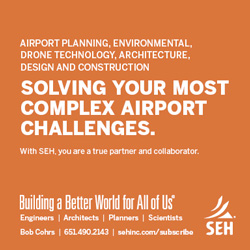 Reicks said the Southeastern Minnesota Flying Club currently has 59 members and owns three aircraft: a Cessna 172, an Archer II, and a Cirrus SR22. "Our fleet changes with the size of our membership and the type of mission that our membership wishes to fly," Reicks said.
The 172 gets mostly used for short-duration day trips and sightseeing, and is used quite a bit by student pilots for primary training. The Archer is scheduled by pilots who are doing advanced training and for longer family trips. All club airplanes are IFR capable.
During COVID-19, the club did meet remotely via Zoom, and last summer, members were able to meet in person in hangars, Reicks said. "This year, despite the poor spring weather, our flight hours are up anywhere from 20% to 30% over last year. Clearly, people are eager to fly and go places, so we are looking forward to a pretty active year. We anticipate more people joining."
The Southeastern Minnesota Flying Club's primary directive is providing affordable, shared ownership of a fleet of safe and modern airplanes, Reicks said. "All of our aircraft have Garmin G5s, and the Cirrus has dual Garmin 650s. We put a lot of emphasis on capability and safety for
people who want to fly, but aren't able to go out and own their own airplane."
Flying clubs are a great way for pilots to get more affordable flight time, but they also provide a window into aviation for surrounding communities.
"Many times, one of our more experienced members will offer to take a less experienced member up after one of our safety discussions," Reicks added. "There's a lot of fellowship and community, and a lot more than just saying, 'Hey, I just want to rent a plane' and take off. We do have a real variety of club members. Right now, just over half of our members hold instrument ratings. And about 5% to 10% of them are instructors, or CFIIs."
Vikingland Flying Club
Vikingland Flying Club formed in January 2021. A club goal is providing a low-cost flying alternative to keep individuals engaged locally, said Kreg Anderson, one of the club's founders. Vikingland has one aircraft, a 1966 Cessna C-150F based at Alexandria Municipal Airport (KAXN) that features a Garmin 250XL GPS/Comm. "It is a VFR-only GPS and instrument panel," Anderson said, adding the plane has recently refreshed 100-hp Continental O-200 engine.
"It's great airplane for a businessperson, or the leisure flyer, but what we were lacking was a way to help younger people who are trying to get into aviation," Anderson said. "It's a basic VFR airplane, nothing too fancy. The point is getting people in the air as cheaply as possible."
Paul Clark and Doug Garin are the other founders of the Vikingland Flying Club, Anderson said. The club currently has six members, and its leadership wants to get that number to 10, Anderson said. "We currently are accepting members, and have current members coming from an hour-and-a-half away. As long as a pilot is willing to travel to the aircraft, we'll take you."
One of Vikingland's first members was a new private pilot from the United Kingdom. Kreg said the pilot had married a Minnesota farm girl, and moved to the state, and was living on his wife's farm, helping out with tasks and whatnot, when he decided to get all of his ratings and become a commercial pilot. "He hooked up with the FBO here, got his private license, then for his time building hours he joined our club during the winter of 2020-21," Anderson said, adding the pilot probably put 150 to 200 hours on the club's Cessna C-150F, flying it whenever possible. "He did his commercial check ride in the aircraft as well, and ended up getting a job down in Miami flying seaplanes in the Florida Keys. That's our big success story so far."
Prescott Flying Club
The Prescott Flying Club is an equity-based Flying Club based at Fleming Field - South St. Paul Airport. The club was established in 1968 at a small grass strip in Prescott, Wisconsin with a single Cessna 150.
In the 1970s the club gradually added to its fleet and membership. Being a grass strip, the club typically spent the winter at nearby Fleming Field (SGS) in order to keep the club flying.
After several lengthy winters, the club decided to relocate its base to Fleming Field year-round. By the late 1980s, the city of Prescott had decided to close down the grass strip entirely. Since that time, the club has thrived and expanded while at South St. Paul.
"The Prescott Flying Club has four planes with nice avionics," said President Tim Wall. "All four of our planes are fully IFR and glass panel. That's what helps set us apart from some of the other clubs. We are well-financed, and have really nice planes. I have a great board and pilots."
Prescott's current fleet consists of a 1978 Piper Warrior, 1978 Piper Archer, 1973 Piper Arrow II, and a 2004 Cirrus SR-20.
Hourly rates are calculated "wet" (with fuel included) and fuel purchased off-field is credited at the current price of fuel at Fleming Field.
Currently the club owns one large insulated and heated hanger where its Cirrus is stored and where maintenance is performed. The Archer and Warrior are kept in nearby T-hangars.
"I love talking to people about flying clubs," Wall said. "I'll meet people out at the hangar, and talk shop. If there are people who are interested, there's one path to that, and that's get on our waiting list. But really, this is the best way to do GA."
The Prescott Flying Club Board was "really concerned" about what was going to happen to GA and the economy in general when the COVID-19 pandemic started, Wall said. "For our club and its 47 members, the pandemic was a non-event. We cancelled plane washes for a while, and social activities. The only thing that would have scared us was real economic strife."
"The Prescott Flying Club has four planes with nice avionics," said President Tim Wall. "All four of our planes are fully IFR and glass panel. That's
what helps set us apart from some of the other clubs. We are well-financed, and have really nice planes. I have a great board and pilots."
Wall offered an example of why flying clubs represent an economical flying alternative. In 2017, Prescott's 2004 Cirrus SR-20 G2 was in the shop for its annual when a big crack was discovered in the crankcase. "The engine could not be rebuilt," Wall recalled. "Because of club ownership, we were able to do what the average GA Joe couldn't. We wrote a check for $43,000 and bought a factory remanufactured engine. We had the plane back in the air in two and one half weeks."
Joining a flying club was the only way Wall could get back into GA after 17 years of not flying. "You end up with a great group of like-minded people," he said. "The hangar flying is a blast, and many times when we do our plane washes, we'd spend an hour and half washing planes and two hours talking afterwards. It's a great way to be part of a bigger community."
Flying Club Resource Center
Photo Courtesy Vikingland Flying Club
The Experimental Aircraft Association (EAA) has long believed that flying clubs are a great way to make aviation more accessible and affordable. Throughout the years, many members have approached EAA asking for information about establishing a flying club. To help and provide guidance, EAA has developed a online Flying Club Resource Center to address the unique requirements of EAA members. Visit https://www.eaa.org/eaa/pilots/flying-club to learn more.