Memories of Oshkosh
Photo courtesy of Tom Lymburn
On May 1st, 2020, came the EAA announcement that the 68th annual Oshkosh fly-in event scheduled for July 20-26th was to be canceled due to the Covid-19 pandemic. It was not an easy decision but for many reasons the organizers felt it was the only option given the uncertainty of the situation.
More than half a million people from all over the world head to Oshkosh each summer for the event, the largest fly-in convention in the world. Last year's event hosted people from over 90 countries around the world and more than 10,000 aircraft. It would be fair to say that when the cancellation was announced, the disappointment was felt by hundreds of thousands of aviation enthusiasts from around the globe.
This year you may not be able to gather at Oshkosh in the usual way but let's keep the memories going. Let's stay connected.
We want to know what is your favorite memory of Oshkosh? How many times have you attended in the past? What keeps you going back? Is it the people? Is there a favorite vendor booth that you always stop at? Do you have a favorite photo from Oshkosh? What is it that makes this event special to you?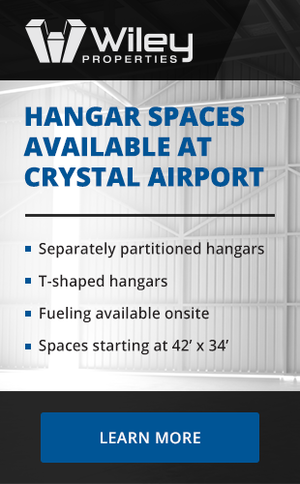 We look forward to seeing you at Oshkosh next year, July 26 – Aug. 1, 2021!
Send your memories of Oshkosh along with a photo to: verlena@mnflyer.com.