2,000 Ft. Social Distancing: An Afternoon with a Pilot
Photo courtesy of Alexandria Gossen
Written by Alexandria Gossen, a student at Concordia College St. Paul, reprinted with permission from the Hinckley News.
Social distancing has become a life-saving lifestyle, but it can be difficult to remain six feet apart from the average human – essential or not. Cambridge resident Greg Regnier has his own way of keeping far away from locals by ascending approximately 2,000 feet into the air.
Air Force Veteran Greg Regnier did his usual precheck routine: engine check, wing check, oil check and more. While describing each aspect of the precheck, Regnier stated, "... to me, as a pilot, the way I look at it [the precheck] is a part of the experience." Soon after the precheck we had lift off.
The feeling of leaving the ground is not an easy one to describe. Greg described this as, "a feeling you never lose,"even after his many years of flying. Regnier has been flying for approximately forty-eight years of his life. He took his lessons in 1971 and received his license one year later. His interest in aviation began when he was much younger. He said, "My parents said when I was about two I would always watch planes overhead, which I suppose is common for young children, but it's still cool." He went on to explain how aviation has been a part of the family for a long time. His father before him was a pilot, and first took Regnier up when he was five.
Being a pilot offered many opportunities for Regnier. Not only was he a part of the Air Force, but he was a commercial airline pilot. One of his favorite opportunities he had was, hosting an event with the Autism Society for three years. At this event autistic children were free to eat free food, socialize and fly in various planes. He built a wonderful community with many pilots and children.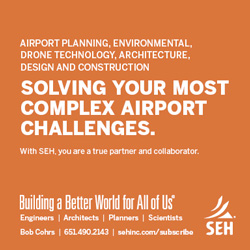 The community once found within pilots was one to be admired, "... there's always an airport brunch. The sense of community. There's not as much of that anymore." Reasons for this shift in community can only be speculation, but some theorize generational distance and societal seclusion.
One thing that Regnier did mention is the pilot shortage. Many of today's pilots were in the Air Force as pilots in World War II. However, people only live for so long. With less people showing an interest in piloting, Regnier expressed a fear airlines will lower their standards. There is also the possibility airlines will skimp out on training. On top of this, Regnier also discussed the demographics of pilots and the small number of females. Statistics show female commercial airline pilots in America are at 6.3%.
Some may look at the pilot shortage, and at these demographics and they might panic for the very reasons mentioned by Regnier. However, hopefully, more look at this as an amazing opportunity to get licensed, and become qualified in a business which will almost guarantee a fascinating, well paying job. Not everyone gets that in their entire lifetime.
When asked to give advice for aspiring pilots, Regnier stated, "Get a group of five or more people and buy a plane. Take lessons together, and share the plane. It's cheaper to own a plane then it is to rent it, and if you go in with friends, it's cheaper to get the plane."
Owning a plane is not cheap. Regnier's plane, a Piper Cherokee 140, cost somewhere around $20,000 and $25,000. That does not include maintenance. Despite the cost, Regnier stated, "The pros are endless. The beauty of being in the air, and also the art of flying... most pilots will tell you [flying] is a very personal thing, becoming one with the machine..."
After landing, Regnier patted Piper on the nose, and locked her away until the next flight. During this time of social distancing, he keeps Piper to himself and his wife. Regnier is lucky enough to have the opportunity to have a hobby with a view, and one must admit, his view is the best of them all.