News Brief
100th Set of Fire Boss Floats Delivered
Photo courtesy of Fire Boss
South St. Paul, Minnesota - May 15,2019
Fire Boss, LLC delivered its 100th set of Fire Boss floats this month during an event held at their headquarters in South St. Paul, Minnesota. Accepting this milestone delivery was aerial firefighting operator, Air Spray USA, LTD based in Chico, California.
"We are extremely proud of the property and lives saved with the Fire Boss. Over 15 years ago, we had an idea of making a smarter, faster and dependable SEAT (single engine air tanker). To deliver the 100th set surpasses any expectations we had at the beginning." Said Bob Wiplinger, CEO of Wipaire, Inc. which owns Fire Boss, LLC.
The Fire Boss is the product of an alliance between Air Tractor, the world's leading manufacturer of aerial spraying aircraft and Fire Boss, the innovator in aerial firefighting. Air Tractor makes the pre-installation modifications to the Pratt & Whitney PT6A-7F engine and to its AT-802F aircraft. Then, Fire Boss LLC completes the conversion, adding specialized Wipline water scooping floats.
"Teams on the ground expect quick, reliable first strike capability and this demand influenced our decision to invest in the Fire Boss" Said Ravi Saip, General Manager for Air Spray USA Inc. "This is our 6th Fire Boss and it will be put into immediate service, supporting the Western and Central United States."
Fire Boss equipped aircraft currently operate in North America, South America, Europe, Asia and Australia. In operation, the Fire Boss cost per gallon of dispersed water is 70% less than the CL-415 amphibious tanker and can be dispatched in as little as 5 minutes.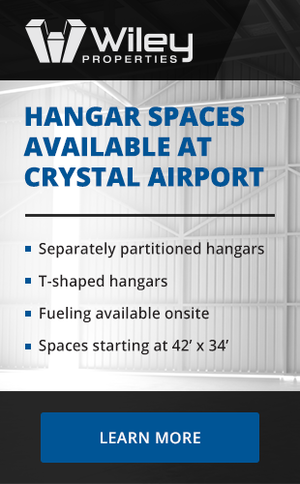 About Air Spray USA, LTD
Founded in 1967, Air Spray USA, LTD provides critical air tanker support to control wildfires and protect communities. It's US location in Chico, California, operates six AT-802 aircraft with the Fire Boss system.
About Fire Boss LLC
Photo courtesy of Fire Boss
Fire Boss, LLC is the designer and manufacturer of the Fire Boss, a water scooping system that is exclusively installed on the Air Tractor AT-802. This system combines several airframe modifications, aircraft performance enhancers and a pair of Wipline 10,000 series amphibious floats that enable the AT-802 Single Engine Air Tanker to scoop up to 800 gallons in about 15 seconds. Over 100 Fire Boss systems are currently in operation throughout the world. Fire Boss, LLC is part of the Wipaire group of companies based in South St. Paul, Minnesota. Wipaire is the largest manufacturer of aircraft floats in the world, having built floats for aircraft ranging from 2-seat Piper Cubs up to the 21-seat Viking Twin Otter.