MSPA Safety Seminar
Outdoor weather has no impact on indoor learning
C.M. Swanson
Inclement weather did nothing to dampen the spirits of those who gathered at Minnesota Sea Plane Association's Safety Seminar held May 19-21 at Madden's Resort in Gull Lake.
The beach was full of float planes. The land air strip had a fair number of aircraft, some with tents for an under wing camping adventure.
Minnesota Sea Plane Association's president Steve Guetter gave a warm welcome to attendees and vendors, keeping well attended presentations on schedule with a humorously stated comment early on.
"I run a tight ship," said Guetter, a line which got a chuckle from an appreciative audience.
Though the favored touch and go competition was canceled due to weather, MSPA's Mark Schrier showed a National Geographic movie narrated by Harrison Ford, Living in the Age of Airplanes that was a hit with all attendees.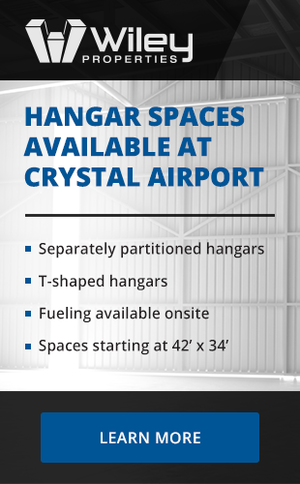 C.M. Swanson