Sherm Booen's enchanting voice of aviation
Sherm remembered as Mr. Aviation to many
C.M. Swanson
His was an engaging voice causing people to stop their own conversations in a restaurant to listen and comment, "Do you hear that?" It caused people to rush home after church on Sunday to watch the World of Aviation on WCCO television. The amiable tone and enchanting timbre of his voice moved people to approach him at public events to say, "I know that voice. Are you Sherm Booen?"
"His voice was so unbelievable," said Thunderbird Aviation president Nancy Grazzini-Olson as she shared memories of her long time friend, Sherman P. Booen (1913-2011). "You could be anywhere with Sherm and see people recognize him when they heard him talking. Sometimes I just had to laugh when I could see people looking around and saying to each other, 'Do you hear that voice?'"
Booen's captivating voice, coupled with his cordial personality made him an impressive spokesperson. It was aviation that captured his passion. In 1937, he began work at KATE Radio in Albert Lea, where he became Program Director and on air talent, reading news and playing the music of the day.
One standout event during Booen's reign at KATE occurred on Armistice Day in 1940 when a record setting blizzard created a region wide emergency. Booen stayed on the air providing the public and law-enforcement with crucial updates on missing persons and changing weather conditions. It was said that his calming voice was a comfort for many during the snow siege.
In 1940 Booen learned to fly in the Civilian Pilot Training Program (CPTP) at Albert Lea Airport. He served in the U.S. Army Air Force in 1942 as a radar technician and later with the Marine Air Reserve in Korea and Japan. He was also a life-long Ham radio operator, an experience that resulted in building friendships around the world.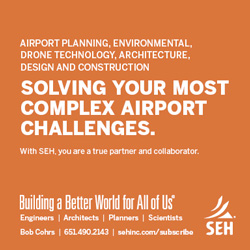 Booen began hosting the World of Aviation in 1952, a television program that ran for 28 years. In addition, Booen began publishing the Minnesota Flyer magazine in 1960. He was a long-standing member of the Minnesota Aviation Trades Association (MATA) where, for the majority of years, he held the position of Director. He was also a member of the OX-5 Aviation Pioneers of America, the Quiet Birdmen, the Aircraft Owners and Pilots Association, and Minnesota Business Aircraft Association
Booen was inducted to the Minnesota Aviation Hall of Fame in 1995. He was inducted into the Pavek Museum of Broadcasting Hall of Fame in 2002.
He owned several aircraft, his first being a 1938 Taylorcraft, his last a Beechcraft Bonanza, N758B, which he flew for twenty years. He earned the Wright Brothers Master Pilot Award for over 50 years of safe flying.
Regularly standing as a Master of Ceremonies for innumerable events, Booen was also a pied piper of aviation gatherings. He was a creative inventor of reasons to fly. One of his favorites was calling folks together to attend Minnesota Twins baseball games. Quite often the gathering point for participating aviators was Thunderbird Aviation, operated during those years by Booen's close friend, Al Grazzini.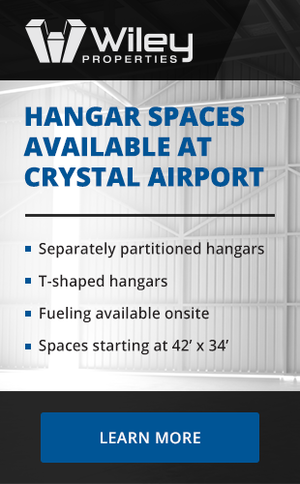 "It gave you a purpose to fly," said Nancy Grazzini-Olson, who met Booen through her father. "Sherm was a real believer in that. He loved getting everybody together with a purpose for flying. We'd get tickets and go to the game. It was so much fun. We organized so many Twins Fly-Ins and countless MATA events. We were always busy doing things."
Over the years, through his many involvements, Sherm Booen became known by his followers as the voice of aviation in Minnesota. Though he reached a celebrity status, Booen remained a humble gentleman. He flew until age 90.
"Sherm was a very good guy," said Grazzini-Olson. "He treated everybody as a friend. He was never critical of anybody. Sherm just wasn't like that. He had a passion for aviation. If you showed any interest, he'd always take the time to talk. That was just Sherm.
A. Draper
"He brought a lot of people into aviation. Even though he sparked a lot of people's dreams of flying, and even though he did so much for so many people, he never sought credit for anything. Personally, Sherm was actually a quiet guy. He just did what he believed in. His passion for aviation was incredible. He was definitely the Voice of Aviation. While we do have some really great people in aviation today, there will never be another Sherm Booen."