Prepared for winter's flight
C.M. Swanson
Flying in winter can literally be a breath-taking experience. From the air, the vistas of snow covered open land punctuated by the green of pine forests, can be awe inspiring in its simplicity and breathtaking as it stretches to a seemingly endless horizon. Another breath-taking moment of winter is when you walk out of the warmth and comfort of your favorite FBO's flight ops office and step onto a frozen, wind-swept, mostly white expanse of tarmac.
Even though it was previously in a heated hangar, the 100 foot walk to your awaiting plane feels like it is easily a mile as the biting cold quickly makes its presence known. After a thorough walk around with your checklist, you climb into the previously warm cabin and discover it is now as cold inside the plane as outside. A shiver runs through your body as you remove your gloves to turn checklist pages, set up the panel for startup and then reach for the key.
The first question you should ask yourself is, if I am this cold now and I haven't even left the ramp, how cold would I be if I had to execute an emergency landing when miles from a town or even just a mile from a farm house? Am I properly dressed to be safe during this flight? The answer is no, you aren't. You should always dress for the conditions you are likely to encounter anywhere along your route of flight. Then, in the event of an unscheduled landing, you'll be able to protect yourself and your passengers until help arrives. Bear in mind that as their "pilot in command," your passengers are going to look to you for support, direction, and strength. Are you ready?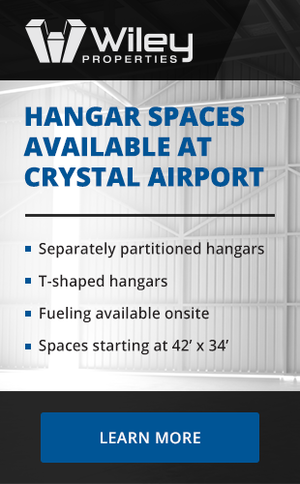 The next most important consideration is your "well stocked survival kit." When flying in winter especially, (and driving too), everyone should carry a seasonally appropriate survival kit. Even if you fly or drive in or around urban areas, an unscheduled landing or an auto accident that disables your vehicle could mean spending some significant time in the elements.
If, in an aircraft anomalous situation in which you land safely, (assuming no injuries, or fire eruption, or possibility of fire), you need simple tools from your survival kit to help make your situation livable until help arrives. Remember to use the resources at hand. For instance, you can drain fuel from the aircraft to help make a fire so you can stay warm. You can use oil from the engine to make a black smoke as a signal to the rescuers. You can use fabric from the seats to add additional covering to your face, hands, and feet to help stay warmer.
The most important initial factors for winter survival are to stay dry, stay warm, and stay calm. Your survival kit should contain items to help you do those critically important things. Ideally, a complete kit should contain the obvious: food, water, portable shelter, and a quality first aid kit. But your gear should also contain a life support kit to include things like a hacksaw with metal and wood blades, pliers, multiple screwdriver set, waterproof matches, a whistle, red day/night flares, a solar rechargeable flashlight as well as a lithium-ion flashlight, and more.
You can ask "Google" for a checklist of items recommended for survival kits, or get a list of aviation companies like preparedpilot.com, for instance. A number of aviation oriented companies can recommend complete kits and survival communications devices. Be sure to do your research. Plan ahead. Be safe, and enjoy winter's flight.